Tom Rooney – Founder / Executive Director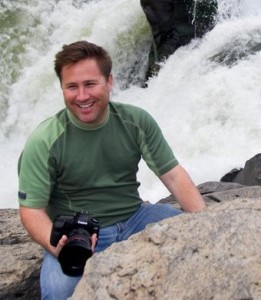 I have been a photographer in one form or another since I was very young. From the first time my father gave me my first Kodak Instamatic, I realized that I had a passion for photography. Our bonding moments were usually behind the lens of the camera as he and I explored the Arizona desert together. These were some of my best memories that I have of my father. I was first published in a magazine called Engineering News Review in 1986 while still in high school working as a year book photographer. During my college years, I took a position as an event photographer taking pictures at parties, graduations and other special events as well as group photos for sports teams. After graduation, I started shooting portraits and modeling photos while working at a 1- Hour photo lab and later a custom color darkroom. Later, I worked as free-lance Assistant Photographer for various fashion, commercial advertising, architectural, food, automotive and catalog photographers working for clients like Kmart, Dillards, Volvo, Chevrolet, Architectural Digest, Galyans and others. This was a very rewarding period of apprenticeship and self discovery. I continued shooting commercially and personally. My most notable client to date would be Circle K for a billboard campaign in Arizona. Photography has been an important part of my life and it is through The Aperture Project that I want to use my profession and my art to help others. I came up with the concept while taking of all things a dating class. We were participating in a relating exercise where two men with extremely different opinions about a subject were asked to explain their position to each other. It was a process in which the listener would repeat what he heard and the person explaining his position would say whether he felt he was understood or not. This went on for what seemed like hours. They switched roles and eventually after repeating this process over and over and with some facilitation, they came to the realization as did I and nearly 400 other men that these two extremely conflicting opinions did, in fact, derive from the same core value. It was that exercise combined with another one in which we had to consider and write our personal mission statement which The Aperture Project sprang to life.
---
Steve Martinez – Community Outreach Specialist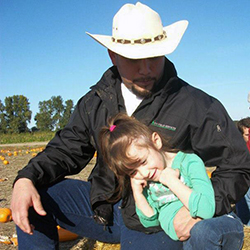 Steve Martinez started his experience in public relations, marketing and event promotions in 1998, developing new ideas and impacts within local networking groups and social programs to create a direct impact within the community and business to business relationships. While Steve attended Oregon State University and was in Delta Chi Fraternity, he started assisting in social, philanthropy and rush committees. This lead him to create a structured conduit working within any community or business organization from Astoria, Oregon as an ambassador to Portland, Oregon. He is active within the community, donating his time to the St Johns Winter festival, a member of St Johns Bachelors Club, Board member of the Sickle Cell Anemia Foundation and a outreach specialist with the North/Northeast Business Association. Mr. Martinez is currently developing and promoting events, such as the Albany Oktoberfest and North Portland Spring Festival.
---
Robert Dingwall – Videographer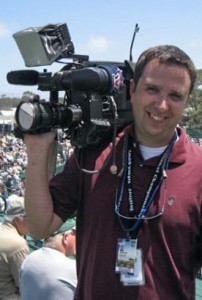 Robert is a videographer with 20 years experience in the television news industry.  He currently works at KOIN TV in Portland .  Besides Portland he's worked in places like Tucson, Phoenix, and San Diego.  Robert has covered everything from NCAA college football championships, the NBA playoffs, and a World Series, to Presidential visits, the 2002 Washington DC sniper shootings,  and the Southern California wildfires.  He is a 2 time Emmy award winner, and has won multiple National Press Photographers Association awards. Robert has a passion for meeting people and creatively telling their stories to the world.
---
Kate Drake – Project Ninja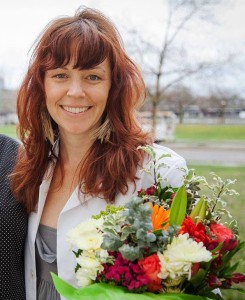 Kate holds a degree in International Business and Marketing from the University of Cincinnati and is currently pursuing a Masters of Acupuncture and Oriental Medicine degree at the Oregon College of Oriental Medicine, in Portland, Oregon. She fell in love with photography at an early age and found that her pictures could often do more justice to express her experience than her words. A passionate traveler, she has stepped foot in over 15 countries, finding the most memorable and rewarding experiences to be the ones where her time is freely given to benefit the greater community. Kate is currently taking action to establish a global practice of integrative medicine and research upon graduation, with a focus in pediatrics and women's health. She has a commitment to create peace and justice in the world by empowering girls and women to be authentic and self-expressive.
---
Andrea Doolittle – Photographer / Writer / Risk Manager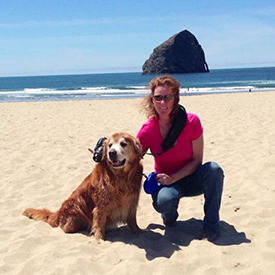 I was born and raised in Portland, Oregon but fled the abundant rain for abundant sunshine in Tucson, Arizona. At the University of Arizona I studied Creative Writing under the tutelage of well-known authors, and minored in Media Arts. Although the desert was lovely, and the vitamin D was in plentiful supply, I decided to return to the great Pacific Northwest after college. Even though I was taking photos and tinkering around in the dark room at an extremely young age, it was not until a few years ago that my passion for photography reawakened. By day I work in the insurance industry handling claims and legal matters for high end commercial real estate clients. My job can be rather stressful and I have found peace and solace in photography. I am involved in several local photography groups, and have met some amazing people who share my love for photography. When I am not out shooting with them, you can generally find me traveling around the scenic Oregon Coast, Central Oregon, The Gorge, and other lovely spots, with my trusty sidekick, Linus. These photography adventures are precious to me, as they allow me to explore and photograph beautiful places, meet interesting people, learn, and spend time with my pup. However, that is not all that these adventures bring to me. I love the freedom of having no set schedule, the feeling of not caring what time it is, and being fully emerged in the moment. I like to surround myself with happy positive people. That, combined with my love for writing and photography make The Aperture Project a great fit for me, and I am thrilled to be a part of Tom's heartfelt vision.