I have been talking about The Aperture Project (TAP) for a couple of years now. I am sure my friends, family and acquaintances are thinking, "Geez, Tom, will you quit talking and start doing!?" And for the most part I agree with them. Admittedly, this has been a long, difficult and at times even frustrating process. Among the biggest challenges that I have experienced along the way is finding reliable individuals who are willing to volunteer their time to a project that is still in the concept stage. This being said, I am excited to announce the addition of two interesting and dynamic individuals that I feel encompass TAP's values, they are Steve Beilman and Jill Kozak. They are the foundation of a team of contributors and writers representing various backgrounds and points of view that will culminate into a gathering of ideas centering around the precepts of connecting children, cooperation and mutual understanding. I am grateful for their participation. Thanks Steve and Jill!
---
Steve Beilman – Writer/Contributor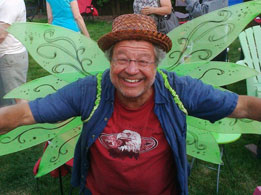 The emerging story of my life's journey can be told as one from misperceived separation to an evolving experience of connection. Even as a child the fear of feeling isolated drove me toward seeking ways of feeling connected to others. I instinctively became a committed student of spoken and written English language as it gave me the tools to share my passion for nature, aesthetics and emotional interaction. My first career goal was to become a teacher and I pursued that earning a Bachelor's degree in Speech and English and a Master's degree in Communication. After teaching in traditional high school and college classrooms for 10 years I felt the need to test my interpersonal academic theories outside "ivory towers" and became a full time care giver for my two toddler sons at the time, made a futile attempt at writing a novel, and trained as a cook in local restaurants. At one point, I was teaching speech classes at the local community college, cooking in a restaurant in the days, catering on the side, and doing development work for my children's private grade school. When I moved to Oregon 25 years ago, I took the opportunity to merge my communication teaching background with my avocation in gardening and worked as an outside sales representative for a bedding plant nursery using garden centers as my classroom until I took a sabbatical to open a restaurant for my sister and then teach English to high school girls in Zhengzhou, China for a semester. I am now exploring ways to bring all these separate life story threads together into some coherent, purposeful, and creative expression. This project could provide a wonderful opportunity to do just that.
---
Jill Kozak – Writer/Contributor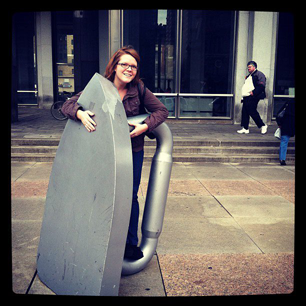 The last two years of my life can be summed up like this: insatiable curiosity. One day, stuck between bored and unhappy, I decided to make the leap into the great unknown by moving across the country from my home in Chicago to Philadelphia. From my experiences living in another city was born a sense of adventure and rejuvenation that swelled in my chest so vehemently that there was no more ignoring my wanderlust. It was time to take off for the open road. I'm on my first round-the-world trip and intoxicated by all the mystery and beauty that life has to offer. It's my goal in 2012 to CouchSurf and volunteer my way around the globe. I started in Australia where I volunteered helping a family on the Gold Coast, learning how to co-exist with people I had never met before. I like to facilitate a symbiotic relationship with all the people I meet on the road in hopes that we can share our visions of changing the world together in our own little ways. As I backpack my way across my beautiful country and around the world, I would like to meet as many kindred spirits as I can, drawing from them their zest for life and adventure, their purpose and intention, and most of all reporting back on it all. In a phrase, my goal for traveling is to see how we all inhabit this earth, where we are going and how we intend on getting there. I love the Aperture Project because it seeks to enhance people's worldly visions through writing and photography, my two great loves. I sincerely hope you all follow along. Hold on for the ride because it's going to be sweet.