Pete Parker – President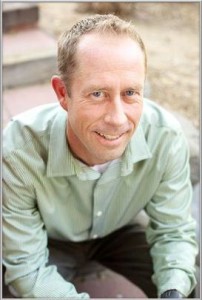 As a native of North Hollywood, California, Pete has spent his entire career in the non-profit sector. This began during his undergraduate years at the University of Arizona, when he was hired by Fraternity Management Group to help manage capital campaigns at different campuses across the country. Though he graduated from the Race Track Industry Program (studying horse and dog racing), he opted to follow his newly found passion. Serving the non-profit sector for nearly 25 years, Pete has impacted hundreds of charitable organizations by providing board development, public awareness, and fundraising solutions. He wears a number of hats, all aimed at creating opportunities and solutions for people and organizations. Pete is Founder and Managing Director of NPcatalyst LLC, which provides philanthropic connections and solutions to businesses and charities throughout the country. He manages a small group of clients, which receive branding, fund development, and board leadership solutions. His specially-designed board and organizational assessment tools play vital roles in developing strategic plans for charitable organizations. Seeking an online giving solution, he co-created GiftingWishes.com, an innovative online system designed for charities seeking to fulfill wish lists. Pete is also co-founder and director of Greek Ladders, a startup aimed at connecting college student leaders with outstanding employers, and vice versa. Pete is extremely involved with charitable efforts in northern Nevada and other communities. He serves on the board for the Young Professionals Network of Reno-Tahoe, where he's in charge of the Twenty Under 40 awards and charitable fund; is a professional advisor with the Community Foundation of Western Nevada; and is president of two different University of Arizona alumni organizations. He recently received the University of Nevada's 2014 Alumnus Advisor of the Year Award; and, last year, received the inaugural Most Influential Community Leader of Reno/Tahoe Award. What he treasures most is spending time with his wife and children, running and cycling in the Sierra Nevadas, cheering at University of Arizona athletic events, watching horse racing, and actively volunteering.
---
Beverly Becket – Secretary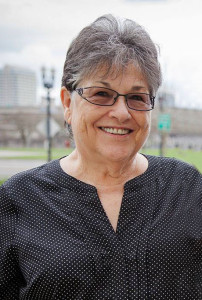 Beverly Becket is a successful retired business person, but never really retired, just changed careers. Recently teaming up with her husband to start a new business, Allied Pacific, which is based on using re-purposed hardwoods, creating high quality laser engraved themed art items "For Arts Sake". An entirely different adventure, she has sharpened her computer graphics skills to be a more effective partner in the business. While in high school and a few years beyond that she worked for a bank. It became obvious in those times, a female with only a high school education had few options for good paying jobs. Most of her adult life, besides raising two sons, she worked in sales related jobs including marketing sewing machines nationally, selling mobile phones and other services in Santa Fe, equipment leasing in Albuquerque and mortgages in California. Upon moving to Oregon in 1994, she started an equipment leasing company called Allied Pacific Leasing. Her job was to negotiate broker agreements with banks and other financial institutions, coordinate equipment sales with equipment vendors and customers, credit packaging, analyzing financial packages, preparing documentation and funding to vendors. Conducting educational classes on leasing and seminars to equipment vendors and sales personnel were some of the services offered. After 17 years, because the equipment leasing industry became less lucrative, business was discontinued in 2011. Beverly's hobbies are gardening, cooking and art. Her family is very important to her. Life has been good. She has learned to work hard, love people, be kind and compassionate, make tough decisions, and have fun. Also, that a good meal and a glass of great Oregon wine helps make life a lot easier.
---
James Harnish – Memeber-At-Large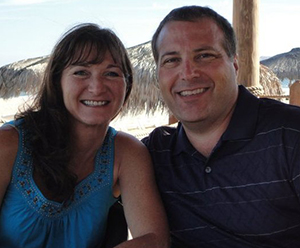 James E. Harnish is a partner at Ford Black & Co., P.C Certified Public Accounts of Portland, Oregon. He received his degree from Oregon State University in 1987. He is married to Bernadette Harnish and they have 4 children. In addition to accounting, Jim enjoys travel, outdoor activities, genealogy research and scenic photography. Jim served on the board of Dove Lewis Animal Hospital during their capital campaign to build a new hospital. He believes we are a small part in a big world and hopes the Aperture Project will help make the world a little smaller.
---
Issac Martinez – Member At-Large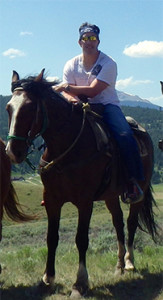 I was born in Yuma, Arizona and grew up in Nogales, Arizona where I graduated from high school in 1989. I have lived my entire life in Arizona and was educated at the University of Arizona, graduating with a Bachelor of Science in Psychology in 1995 and again in 1999 with my Medical Doctorate from the University Of Arizona College Of Medicine. I performed post graduate training in Phoenix, Arizona at Maricopa Medical Center, Phoenix Children's Hospital, and Mayo Clinic, Scottsdale. After training, I served a year as Chief Resident for Internal Medicine at Maricopa Medical Center and also worked in the Pediatric and Adult Emergency Rooms at Maricopa Medical Center and then subsequently helped start and develop a Hospitalist program during the same time frame. I'm currently board certified in Internal Medicine and Pediatrics and have 10 years of experience in Adult Hospitalist Medicine. I founded and served as Chief Medical Officer for Acclaimed Internal Medicine (AIM), a Hospitalist company that held the exclusive contract for inpatient services at Banner Baywood Medical Center, Banner Heart Hospital, Rhodes Rehabilitation Facility, and Gilbert ER in the East Valley of Maricopa County. In 2008, I sold my company to a national Hospitalist corporation and subsequently went to work for Cigna Medical Group in Phoenix, Arizona after fulfilling my obligations under the sales agreement. I began as a primary care physician for CMG in 2011 and subsequently became the Transitional Clinic Director 2012 and then the Custom Care Medical Director in 2013. My current responsibilities include overseeing development and management of our Transitional Care Clinics and Chronic Disease Management Clinics, providing clinical support for our Population Health Management Programs, serving as a board member for our Accountable Care Organization, the Arizona Care Network, and overseeing Sub-Acute Care Services for our member population in assisted living, skilled nursing facilities, and long term care facilities. I also assist with Utilization Management for acute care facilities on a daily basis and provide clinical support for marketing and contracting teams under our specialty capitation contract agreements.
---
Christine Eaves – Member At-Large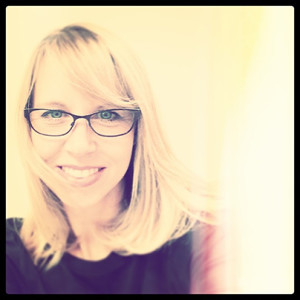 Christine Eaves has worked in the field of Educational Technology since 1993, both at public schools and private schools in Arizona and California. She also worked as Adjunct Professor at both UCLA and Pepperdine Universities. She is currently the Instructional Technology Coordinator at Laurence School, where she designed and teaches their STEAM program (Science Technology Engineering Arts and Math) and is eagerly advancing the Maker movement in her school, as well as teaching digital photography classes to kids from age 6 to 14. As an amateur photographer and graphic designer, she has developed the marketing, web design, logo designs, posters, and advertisements for countless schools, private businesses and non-profit companies for nearly two decades. More a lifestyle than a hobby, Christine is an avid geocacher, hiker, forager and more recently, backpacker and camper, which allows her to indulge in her deep love and need for nature and all things outdoors. Her passion for combining technology, nature, photography and philanthropy has helped her write engaging, exciting, unusual curriculum over the course of her career. Her twin sons share in these passions and are often helping test and develop new projects and curricular ideas. Christine has served or continues to serve on several non-profit boards in which she feels drawn to their mission and able to offer support and guidance.