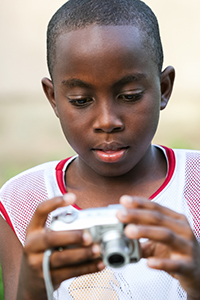 Welcome to The Aperture Project! We are an organization that is devoted to creating a more cooperative peaceful society. It is no secret that our world is filled with conflict, distrust and prejudice; all you have to do is turn on the TV or pull up your favorite news website to see exactly how bad things are. We are not promising to bring about world peace, but we do believe that if we can get young people to connect based on what they share in common versus how they are different, that we can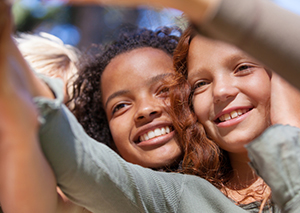 get them to relate in a more meaningful way, understand one another and, thus, take steps to creating a more cooperative, peaceful society.
The medium in which we have chosen to take on this task is photography. We will assign our participants photo-journalistic style assignments of their lives using common denominator themes in which all young people can relate regardless of their gender, culture, race, socioeconomic status, abilities or disabilities etc.. We will then exchange those assignments among participants allowing them to get to know one another in a manner that highlights what they share in common versus how they are different in the hopes that they will begin to understand that we as a human race share a common narrative.
Ultimately, this is a community project; we want everyone to help us bring about the vision and mission of our organization, so if during your visit you become inspired to make the world a better place, please let us know. Thank you for visiting The Aperture Project.
Warmest regards,
Tom Rooney
Executive Director