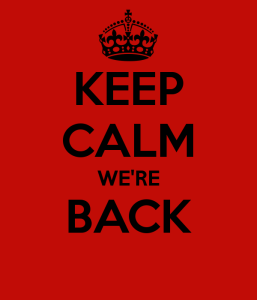 It's true. The Aperture Project went on a bit of a hiatus for a while, but we are back, moving forward and making huge leaps of progress in turning our project into a reality.
So where did we go? To be honest, during the last couple elections, I went through a period of deep introspection. I saw our country divide deeply over issues of race, fairness and equality, the environment and women's issues. I witnessed political pundits, and still do, take absolute fictions and deepen that divide by getting both sides to argue along the periphery versus finding issues in which all Americans could unite. They blended politics and religion when it served their purpose and then argued for the separation of those when it did not.
I was utterly dumbfounded by how we all, including myself, were sucked into arguing about our differences that I ultimately convinced myself that based solely on what I was witnessing that this project was doomed for failure. I felt that we were slipping backwards as a society and I became very disheartened. How could I transform the world by connecting children and young people based on their similarities and inclusion when we as adults were hell bent on dividing the world based on our differences?v
I thought to myself, "The world doesn't want this. People don't care, so why should I."  Unfortunately, for a brief period of time I slipped into a world of cynicism and resignation. I lost sight that change is possible and even a single individual can change the world for the better.
Regardless of these setbacks, the dream of The Aperture Project never left my heart, and over time I realized it was exactly these things that convinced me that the United States and the world needs this project now more than ever. We live in an amazing period of transformation and change in which we need to realize that despite our differences we as human beings are far more alike than different. If we can find ways to relate to one another based on those commonalities, then we can do great things in the world!
Please join me in moving The Aperture Project forward and making this world a better place. Thanks!
Tom